With less homes available than this time last year, Home flippers are really raking it in.  The average profit on a flip ( a flip being defined as a property bought and sold within 1 years time), for the second quarter of 2015 is $70,696.  This is gross profit and does not account for any expenses but those are staggering numbers that should not be taken lightly.
The page you were looking for could not be found.
Check the URL for errors.
Investors are flocking to areas that were once the most distressed.  Here is a report from Realty Trac that shows the markets where investors are getting the highest ROI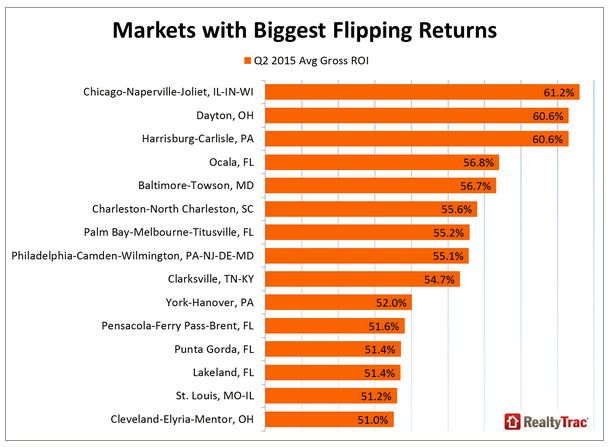 Average flip time across the country was 179 days.  That is a period of approx 6 months from the date of acquisition to the time of sale.
The flip data was reported by Realty Trac.  If you want to learn some free flipping strategies visit www.TeachMeMike.com